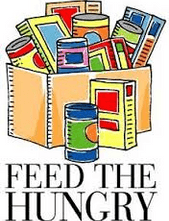 Board Members:
Pam Bunger,
Maria Rosales-Magana, Kim Hagood, Wil Rance, Mary Gott and Glen Lampman
Vacancies
Vice President and Secretary
Regular Helpers
Many Thanks to:
Barb Gilchrist, Glenn & Jane Lampman, Ron Gotts, Pat Lamphere, Gary Fowler, Mario Hernadez, Daniel Hagood, Shirley Finstead, AND the many, volunteers who help deliver food and support the center on distrobution days!
We couldn't do it without ALL of you.
Maria Rosales-Magana
Treasurer
We believe that eliminating hunger means fighting it's root cause--poverty. To this end, we advocate for public policies that:
1) Promote access to nutritious food
2) Help low-income people meet their basic needs
3) Support budgets that preserve a basic safety net
Established in 2006, the Mattawa Area Food Bank is a non-profit, volunteer only hunger relief agency. We believe that nutritious food should reach rural communities like ours; and that food should be given freely to anyone hungry enough to ask. The MAFB is a 501(c)3 non-profit organization therefor donations are tax deductible.
We uphold high standards by purchasing and packaging a significant share of our food, as well as partnering with Northwest Harvest, US Dept of Agriculture, generous businesses and local organizations which contribute to our common goals.
Your Food Bank now has a dedicated building with shelving, freezers, a walk-in cooler, a forklift to facilitate loading and unloading food products , a pallet jack and willing volunteers. All of this is made possible throught the generousity of our community!